Kristie Anyabwile
Kristie is editor of His Testimonies, My Heritage: Women of Color on the Word of God. She is the Associate Director of Women's Workshops at the Charles Simeon Trust, working to equip Bible teachers. She disciples and teaches women at Anacostia River Church in Ward 8, where her husband is senior pastor. They have 3 children. 
---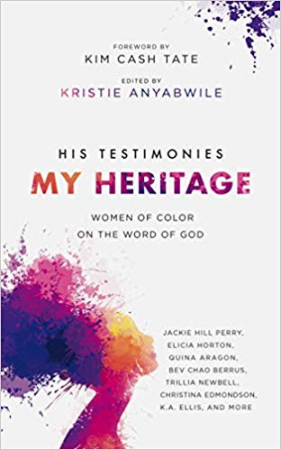 His Testimonies, My Heritage: Women Of Color On The Word Of God
Hear the voices of women of color on the most important subject in any age—the word of God. This inspiring collection of devotions is by a diverse group of women of African-American, Hispanic, Caribbean, and Asian heritage. Readers will be encouraged by hearing God speak, as Psalm 119 is expounded by these faithful women teachers.