April Green
April Green is a wife, mother of three children living with Autism Spectrum Disorder, and licensed minister. April also hosts and produces the podcast "Keeping it Moving with April and Vondell " which sheds light on mental health and autism awareness. and is visionary and co-author of book It's Going to be AUlright which sheds light on Autism.
---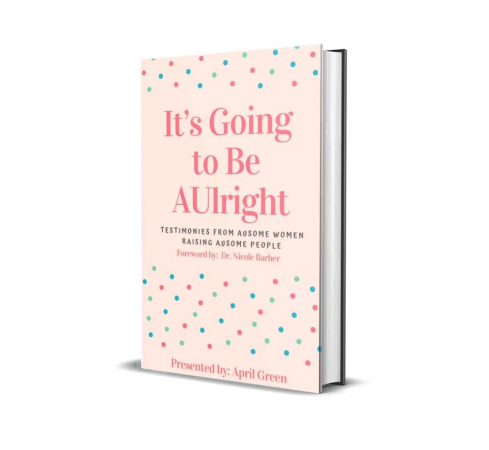 It's Going To Be AUlright: Testimonies From AUsome Women Raising AUsome People
It's Going to Be AUlright is an anthology of stories from 12 women who are parents of a child living with Autism Spectrum Disorder. This book was designed to help encourage others and let them know that they are not alone, provide resources, promote awareness and acceptance, and to help encourage others not to be afraid to share their stories.