Jamiyl Samuels
Jamiyl and Tracy-Ann Samuels are the authors of "The Amazingly Awesome Amani" book series. The children's books are based on their son Trey who is on the Autism spectrum. The Samuels family have been featured on Fox News Radio, NY1 News, Fox 5 News NY, and have showcased their work at Baltimore Book Festival, Harlem Book Fair & BookExpo/BookCon.
---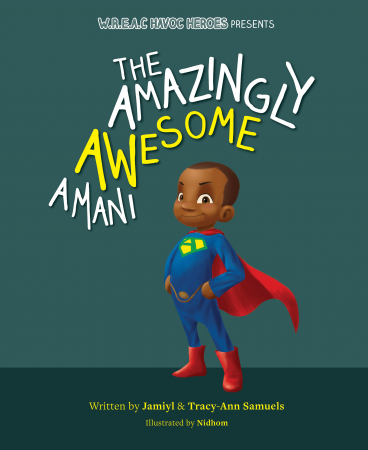 The Amazingly Awesome Amani
Amani Taylor is a boy of few words until he falls asleep. When night falls, he becomes AWESOME AMANI crime-fighting superhero and defender of all that is good. W.R.E.a.C Havoc Heroes series presents the story of a boy who takes on life's challenges by day, but is a perfectly normal avenger in his dreams.
---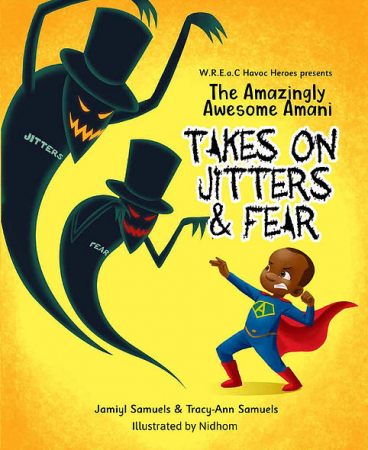 The Amazingly Awesome Amani Takes On JITTERS & FEAR
It's the first day at a new school for Amani and he is a bundle of nerves. Not only is he meeting a new principal, new teacher, and new friends, he must deal with JITTERS and FEAR following him around everywhere he goes. Will Amani summon up the strength to conquer these ghastly emotions, or will they overcome him?
---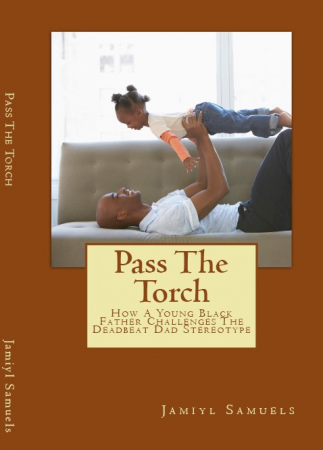 Pass The Torch: How A Young Black Father Challenges The Deadbeat Dad Stereotype
"My dad is my hero" Those five words begin an emotional journey for author Jamiyl Samuels that shapes the man he would become. When his father walks out of his life as a young boy, Samuels grows angry and resentful. He finds refuge in the power of music, namely Hip Hop. He ultimately forgives his father, but tragedy leaves his questions unanswered